Sildenafil, known under more common brand drug names like Viagra and Revatio, is the simple and generic form for the most reliable and well-known of ED treatment drugs out there. ED or sexual impotence can be a big problem for any man who finds he can no longer please his partner or even get an erection. Millions of men who cannot afford the more expensive treatments for erectile dysfunction flock to the generic drug because it has all the benefits of Viagra while being much cheaper. But did you know that Sildenafil has a liquid form as well?
Some people who need to take ED treatment drugs like Sildenafil may have problems with swallowing tablets or may simply not want to drink them as pills and may want to find an alternative. This is where Sildenafil Liquid comes in.
Liquid Sildenafil is usually found in the form of an oral suspension, which means that you must shake the bottle and the contents within before ingesting it. Then, after you measure your prescribed or recommended dose in a dosing syringe or a measuring spoon or cup and take your medication, you'll be ready for that exciting night in bed with your partner.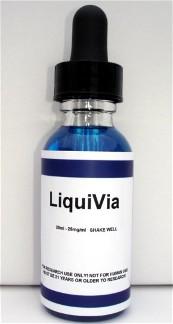 LiquiVia is yet another Form of Sildenafil Liquid
Using the generic form of Viagra to treat erectile dysfunction could be beneficial for both your health and your wallet, as well. Drugs that are taken in liquid form can often act faster than their tablet counterparts, and can also be more potent, so knowing the proper dose is very important in order to prevent any adverse effects from overdosing. Be sure to check with your doctor about changing your medications if you are thinking about trying the liquid form of Sildenafil.
Sildenafil Citrate Tablets
As stated earlier, Sildenafil Citrate is the generic form of Viagra, and so it can be a much better and cheaper alternative when buying an ED drug. The most common form that Sildenafil takes is a tablet, ingested with or without water.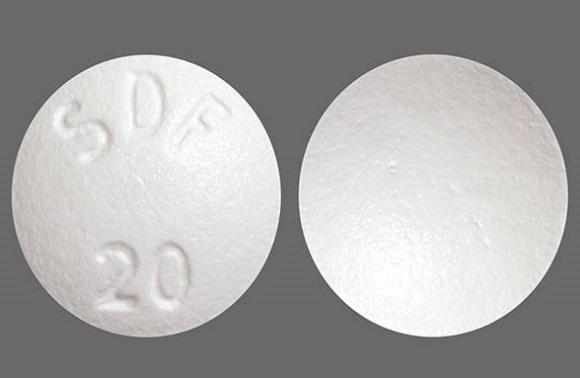 Sildenafil Citrate comes in Several Different Dosages
Here are some things to consider when purchasing Sildenafil tablets:
Generic Sildenafil works just as well as any of the other brand name drugs that deal with ED. However, a prescription is still needed when buying this drug from a pharmacy, whether locally or online.
Viagra, which is easily the most popular branded Sildenafil drug, should only be taken when needed, such as when you are planning any sort of sexual activity with a partner.
Revatio, another popular brand of prescribed Sildenafil, is taken three time a day with a 4 to 6 hour interval between ingesting tablets.
 Keep in mind that Sildenafil Citrate tablets come in an assortment of different dosages, so make sure that you're purchasing the correct dose as prescribed by your doctor.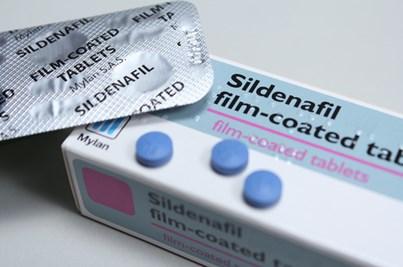 A Popular Substitute for Viagra
Sildenafil Liquid Side Effects
As with most prescription drugs, Sildenafil liquid and conventional tablets come with a large number of benefits and positive effects. However, the trade-off is that they also have a number of adverse side effects when taken inappropriately or in excess. A number of the more common side effects are listed below:
Headache
Stomach upset
Flushing on different parts of the body, especially the head and chest
A stuffy nose
Diarrhea or loose bowel movements
Nausea
Dizziness
There is a possibility of an allergic reaction, so make sure to consult your doctor and check for allergies to these drugs before ingesting them. You should also call your doctor immediately or stop taking Sildenafil if any of the following serious side effects appear:
Loss of vision
Loss of hearing
Disturbed hearing or ringing in your ears
Difficulty breathing
Swelling in your extremities, such as your hands and feet
Painful erection
Sildenafil and other ED drugs contain components that act as vasodilators, or chemicals that improve blood flow to help men get better erections. Because of this, they should never be taken with any nitrates or drugs that treat chest pain or heart problems. Doing so could cause a severe and sudden decrease in blood pressure, which could be fatal.
It is vitally important that you consult your doctor for any other dangerous interactions that could occur between Sildenafil and any other prescription drugs you might be taking at the same time. Your doctor should also be informed of any other health conditions you have that may be affected by taking Sildenafil.
Conclusion
Erectile dysfunction is never something easy to talk about with a partner or your doctor, especially with the social ramifications of the condition. Thankfully, there are products like Sildenafil that can help with improving your sexual arousal to physical stimulation and maintaining an erection when you're having sex with a partner.
What's more, ED drugs can come conveniently in both tablets and in liquid form as a powder in a suspension. That way, men can enjoy the freedom of choosing how to take their medications.
Consider checking our recommended online pharmacies to find the best prices for prescription drugs that you are considering to buy. You should not agree to any online pharmacies that promise to sell high-quality drugs without a doctor's notice or prescription since these are most likely scams to swindle you out of your money. Buying into a scam might risk you buying a defective product for your hard-earned cash, or you may not even get your product at all.
Because of the nature of erectile dysfunction drugs and the serious negative side effects they could have when taken improperly, your doctor should know about your plans to take this drug. You, as a consumer and patient, should take this advice seriously and take Sildenafil liquids and tablets as directed. Finally, you should also make sure to get a prescription in order to buy this drug.