Erectile dysfunction can be a problem for men of all ages, ranging from those who are only a little over 18 to older gentlemen all the way into their 60s. So it's no surprise that men suffering from this condition would be clamoring for a treatment. Viagra always comes to mind when you hear about cases like these. But, what if you are unable to these take pills or tablets, perhaps because of some other underlying condition? Is there any sort of alternative to taking a pill?
If You Can't take the Pill, Sildenafil Cream is the Perfect Alternative
How Does Sildenafil Cream Work?
In the moments leading up to sexual activity, the sexually aroused male body produces nitric oxide, a chemical which relaxes blood vessels like arteries in the penis in order for the man to achieve an erection.
However, during erectile dysfunction and sexual impotence, the chemical is blocked by the enzyme phosphodiesterase.
Sildenafil, the major chemical in ED treating creams, has been found to effectively inhibit the action of phosphodiesterase.
Thus, the cream helps males achieve better and longer-lasting erections by helping blood vessels relax so that more blood can be pumped through the reproductive organ.
In order to apply the drug, the prescribed or suggested amount of cream is applied to the enlarged tip of the user's penis, which is called the glans penis, using the applicator that is provided with every package. The disposable applicator is intended for single use only.
Topical Cream for Erectile Dysfunction
Even with Viagra's introduction almost two decades ago, both researchers and consumers were not satisfied with having such limited options in treating ED. Thus, scientists looked into other methods and forms of treatment that could rival or even surpass Viagra completely. They wanted a drug that could be easy to administer, with effects that lasted long enough to help achieve satisfaction in bed.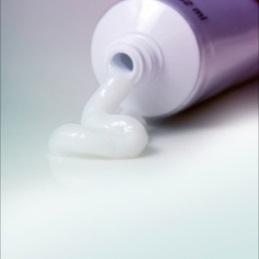 Would a Cream Really be better than a Pill?
When they realized that a cream could be a substitute for conventional ED drugs, they found out some major advantages to taking ED pills:
Instead of having a drug that has to go through the entire body and takes several minutes to an hour to take effect, using a topical cream directly on the genital area could actually produce fast-acting effects in comparison to taking a Viagra pill.
Because the pill is taken orally, it has to travel through your body systems and some of its components will not be absorbed immediately and continue to leave an amount of residue in your body. A topical ED treatment would be a more efficient option since fewer concentrations will be left behind or could simply be washed off.
Also, since a topical cream's effects will work directly on the area that you want it to, you will only need a small dosage of the essential components in order to produce an effect. This means that even if you take a smaller dosage, the effects will still be potent as compared to taking the drug through a pill.
Vitaros Cream
After searching for Sildenafil, you may find another name popping up in your searches: Vitaros Cream.
Vitaros was the first cream tested to treat for erectile dysfunction several years back, giving hope to men who had difficulty taking drugs through the mouth. And, the best thing about the Vitaros cream is that it's suitable for use for all the millions of men around the world who are currently taking ED drugs orally like Viagra pills. Any man over 18 years of age can apply the drug in order to treat any underlying problems with sexual activity.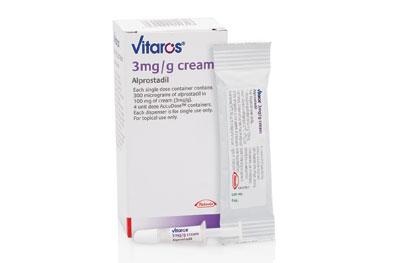 A Viagra Alternative Growing in Popularity
Vitaros has an essential ingredient called Alprostadil, which is the main reason why this drug can treat ED in men. However, Alprostadil had previously only come in forms like injections that must be administered directly to the penis or pellets that had to be pushed through the urethra. Many men were put off by these unattractive methods, which is why the cream is such a breakthrough.
There are many countries, like the UK, that can prescribe Vitaros and Alprostadil creams and topical ointments, but unfortunately, there are no FDA approved topical ED treatments in the US. These ED topical creams can also only be bought with the proper prescription from your physician.
Before getting this treatment prescribed for yourself, make sure that you discuss it with your doctor in order to weigh the pros and cons of taking the drug.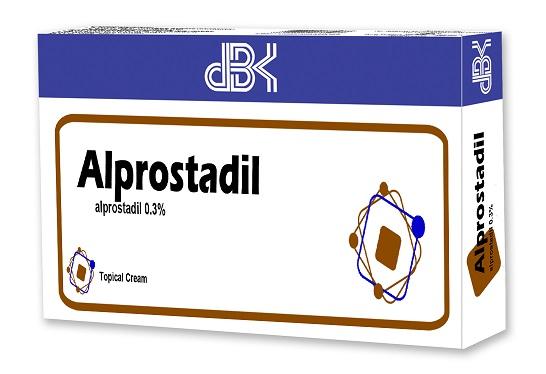 Vitaros also comes in its Generic Form
Conclusion
Treating erectile dysfunction comes with several options for men. On one hand, you could choose to take drugs orally through tablets and pills, like with the ever-popular Viagra. However, on the other hand, if you opt to look for another method of treatment or can't take these drugs due to other health issues, you could use a topical cream, such as Sildenafil cream or Vitaros.
However, as with all drugs, Sildenafil cream comes with some precautions. It should never be applied to the genital area more than once in a day. It should also only be used a few times a week. ED treatment tablets like Viagra may be better suited to men who want to have regular sexual activity despite their ED.
If you're curious as to where you can find and purchase Viagra or Sildenafil cream, there are some recommended pharmacies listed that can be a great help in your search. However, be sure that the pharmacies that you're visiting, especially ones online, are selling legitimate, FDA approved drugs. Online scams are rampant on pharmaceutical sites and promise the shipment of drugs without a prescription. Buyers will end up with only counterfeit medications or will get swindled out of their money without receiving any product. Be sure to consult our list of TOP Verified Online Pharmacies that carry Sildenafil cream.