Avanafil, sold under the brand name Stendra, is the newest drug approved by the FDA for the treatment of erectile dysfunction. Since it's labeled for treating erectile dysfunction, one of its competitors is Viagra, the famous brand of sildenafil pills. Many patients suffering from erectile dysfunction want to compare the two drugs to determine which will work best for them.
Bottles of Stendra, the brand-name avanafil tablet.
Stendra Reviews
Reviews for Stendra, the brand name of avanafil, are rather scarce, likely due to the fact that it's a newer medication. In general, men seem to find that while erections aren't as stiff as the ones resulting from other erectile dysfunction medications, it's faster-acting, and with much more manageable side effects.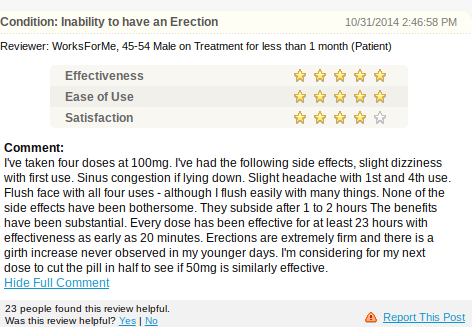 WorksForMe, as his name suggests, was very satisfied with Stendra. It gave him a firm erection in twenty minutes, lasted for almost 24 hours, and the side effects weren't annoying.

Krammer is a first time user, but his first time was memorable: Stendra worked quickly, lasted for hours, and gave him no side effects.
Which Erectile Dysfunction Drug is Best?
All currently available treatments for erectile dysfunction have similar efficacy, and are all relatively safe. Which medicine you should use depends on your body.
Avanafil stands out in part due to how soon it begins to work. It's supposed to be taken 30 minutes before sexual activity, but has been shown in clinical trials to work in as little as 15 minutes, making it one of the quickest-working erectile dysfunction medications out there. By comparison, sildenafil starts working on average one hour after you take it, while vardenafil and tadalafil take thirty minutes to work.
Avanafil lasts roughly six hours, longer than sildenafil or vardenafil, but shorter than tadalafil. Sildenafil works around four hours on average, vardenafil around five hours, and tadalafil can work up to 36 hours.
Avanafil, sildenafil, vardenafil, and tadalafil all belong to the same family of drugs: PDE5 inhibitors. These medicines inhibit the PDE5 enzyme, thus allowing the blood vessels to relax and allow more blood flow. Because of this, all these medications have similar side effects, such as flushing, headache, and nasal congestion. Avanafil's side effects are the easiest to manage out of the bunch, according to clinical trials and numerous patient reviews. In fact, avanafil's milder side effects are one of its big selling points.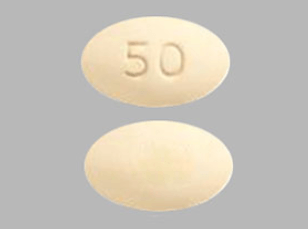 A 50 mg Stendra pill.
One of the largest drawbacks for avanafil products is price. Brand-name Stendra has only been on the market for a few years, and generic alternatives are currently illegal in the United States. Sildenafil, vardenafil, and tadalafil are all available at lower prices, and generic variants can be found relatively easily.
How Long Does Avanafil Last?
When taken, Avanafil can get to work in as little as fifteen minutes, though you should take it a full thirty minutes before sexual activity to be certain, especially if you're only taking a 50 mg dose. Avanafil is effective for six to eight hours, though some patients report feeling its effects for up to 36 hours.
Stendra Dosage
Stendra is typically prescribed in 50 mg, 100 mg, and 200 mg doses; 100 mg is recommended as a starting dose. You should always take the lowest dose that still gives you desirable results, and remember that some form of sexual stimulation is required to achieve erection.
You can take Stendra with or without food. Take Stendra fifteen to thirty minutes before sexual activity; you shouldn't take it more than once a day. You may have up to three alcoholic beverages while on Stendra. Don't take Stendra if you have severe kidney or liver problems, or if you're taking a strong CYP3A4 inhibitor. If you're taking a moderate CYP3A4 inhibitor, don't take more than 50 mg a day. If you're on alpha blocker therapy, wait until you're stable to start Stendra, and start with a 50 mg dose.
Stendra and Cialis Together
In search of their perfect treatment option, some patients will try to combine erectile dysfunction treatments, such as avanafil and tadalafil–or their more commonly known brand names, Stendra and Cialis. Cialis, in particular, is popular to combine with other erectile dysfunction drugs, due to its longer-lasting effects.
While there is no data currently available for using Stendra and Cialis together, we can make some educated guesses based on the guidelines for combining other erectile dysfunction treatments. Sildenafil (Viagra), vardenafil (Levitra), and tadalafil (Cialis) are not meant to be combined, so you only take one kind of medicine at a time. Thus, it's safe to say you shouldn't combine avanafil with other drugs, either.
Avanafil, sildenafil, vardenafil, and tadalafil all belong to a class of drugs called PDA5 inhibitors. They work by relaxing blood vessels and increasing blood flow to the penis, allowing you to achieve and maintain an erection longer. Since all these medications work similarly, they all have the same side effects, and combining them will only make the side effects more severe. Combining medications also puts you at greater risk of priapism, a painful erection that lasts more than four hours.
Cost of Stendra
Stendra is easily available online, either by delivery or for pickup at a local pharmacy. Unfortunately, Stendra is a rather pricey medication, due to still being new on the market. Six pills can cost upwards of $380 dollars, and a 30-pill supply can cost more than $1900.
Being a newer medicine, Stendra is available as brand-name only in the United States. While generics have been made, they are not legal for import due to Stendra's patent. Stendra, like all erectile dysfunction medications, is only legally available in the United States by prescription. For safe and legal Stendra online, check our Top List of Recommended Pharmacies.
There is one saving grace, however: qualifying patients can apply on the Stendra manufacturer's website for a savings card.

The Stendra manufacturer's website and their application for a savings card.
Conclusion
Whether or not you want to look into using avanafil to treat your erectile dysfunction, you should always speak with a doctor and get a prescription first. Under US law, reputable pharmacies cannot legally sell you erectile dysfunction medications without a prescription from your doctor.
Aside from being illegal, buying your medicine from an online pharmacy that doesn't require a prescription is incredibly risky. You may be sold an inferior product, or simply not receive a product at all. Consult our list of Recommended Pharmacies to avoid disappointment. Furthermore, speaking with your doctor and buying from a legitimate pharmacy decreases your risk of buying a product and having an adverse reaction to it.